Estimated time to completion: 3-10 minutes
Quick Summary:
In a few minutes, you will be capturing Instagram handles with your Klaviyo pop-up and automatically sending them to your Gatsby account for influencer insights.
Once connected, you will be able to create Klaviyo segments to automatically email your customers based on how many Instagram followers they have, and trigger rewards & automated flows when they tag you media.
This integration unlocks new Klaviyo flows for influencer marketing, eliminating the manual processes of finding influencers, coordinating collabs, tracking when influencers post, issuing rewards, and measuring performance.
This the easiest way to convert your social customers into brand ambassadors and influencers automatically, thank you for choosing us. Let's get started:
This guide makes a couple assumptions:
You installed Gatsby via the Shopify App Store. If you did not install our Shopify App, please move to this guide for all other users instead.

The Klaviyo popup on your website is not an A/B test. Currently this integration does not support popups that are in an A/B test.
Before we begin. please watch a 3-minute video demo if you haven't already:
Step 1: Capture Instagram Handles With Your Klaviyo Popup
Log into your Klaviyo account

Navigate to the "Signup Form" that's published on your website

Create a new text input field for Instagram handle, ie: "Your @Instagram"

Name the "Profile Property" for that field as exactly: instausername

Publish changes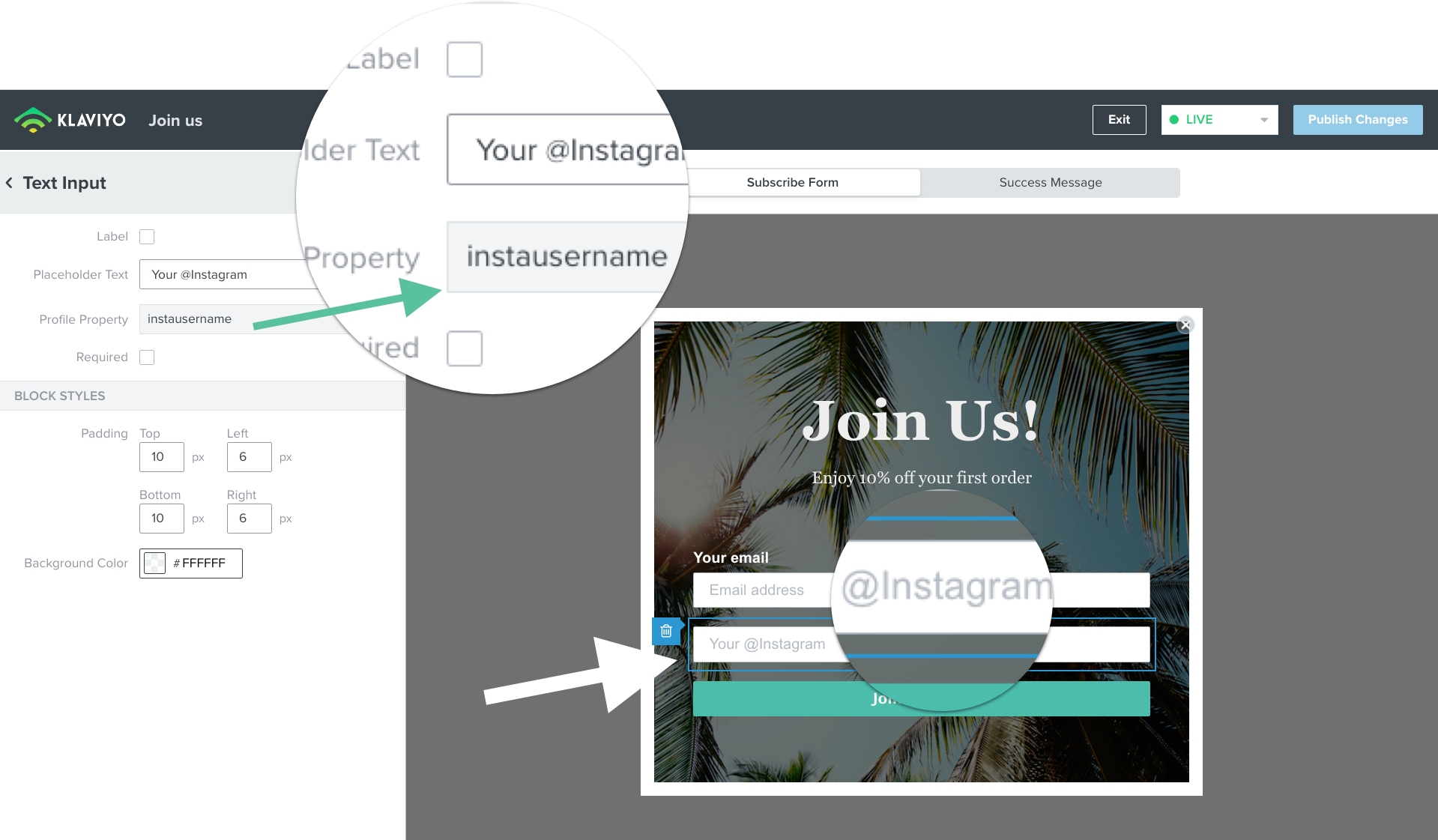 Step 2: Press the Launch / Update Campaign button
Log into Gatsby (if it didn't log you in directly when you opened the app, you can do so by clicking the Continue To Your Dashboard button)

Now just make sure you press the "Launch Campaign" button (or it might say "Update Campaign" button if you've already launched before).
This button is available in Gatsby header. Press this button every time you make changes, to ensure all saved changes publish live.

That's it - now the Instagram handles from your Klaviyo signup form will pass to your Gatsby account for insights. Please advance to this guide now on syncing those insights back to your Klaviyo account.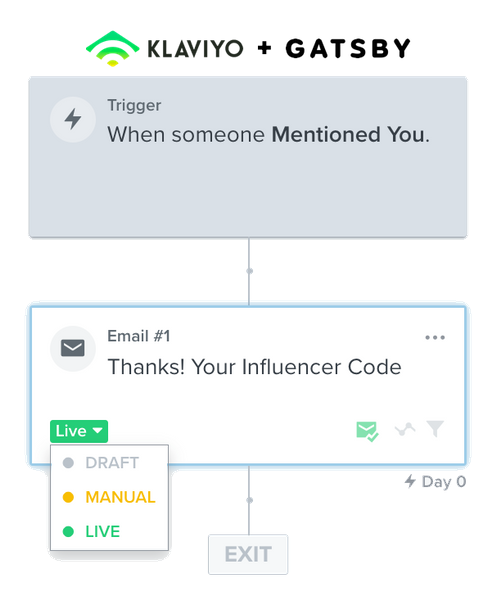 Let us know if you have any questions!