Custom tags are a great way to segment your Gatsby influencers into campaigns and report on them separately.
And your Gatsby tags sync with Klaviyo too so you can include or exclude segments of your influencers from any workflow automations you have set up there.
How To Create Tags
Using the checkboxes, select all the people that belong in a tag. You can also paste a bunch of emails at once in the search bar and then just hit the "Select All" check box on the top left
2. Click the Custom Tags icon and write in a new tag where it says Create Tag in green.

3. For example, you can write in "July" and then click "Create Tag July"

That's it. Those people will now be in your July Tag and those tags got sent to their profile properties in Klaviyo if you have that integration set up. You will also see July on the left hand side of your table now: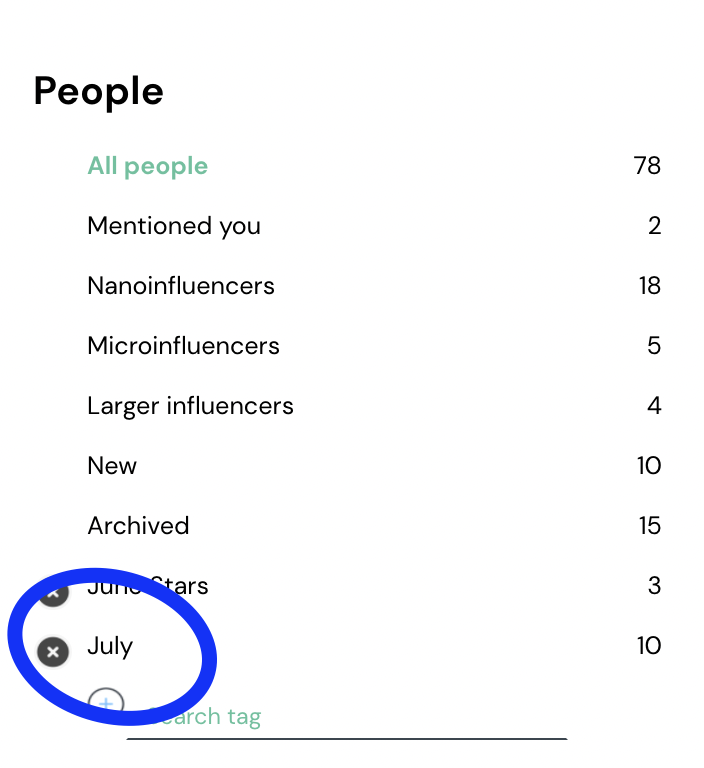 How to Remove Members From a Tag
To remove members from a tag, simply select their profiles in the tag and then click "Remove"

How to Review Media for a Tag
When you stick a tag to the left hand side you will also see that tag be default under Media. Simply select that tag and your media from the influencers specifically within that tag will be show up.

You can also review top level stats per tag up on the graph as well. Notice where I selected "July" on the graph. Showing just stats for the media from the members of the July tag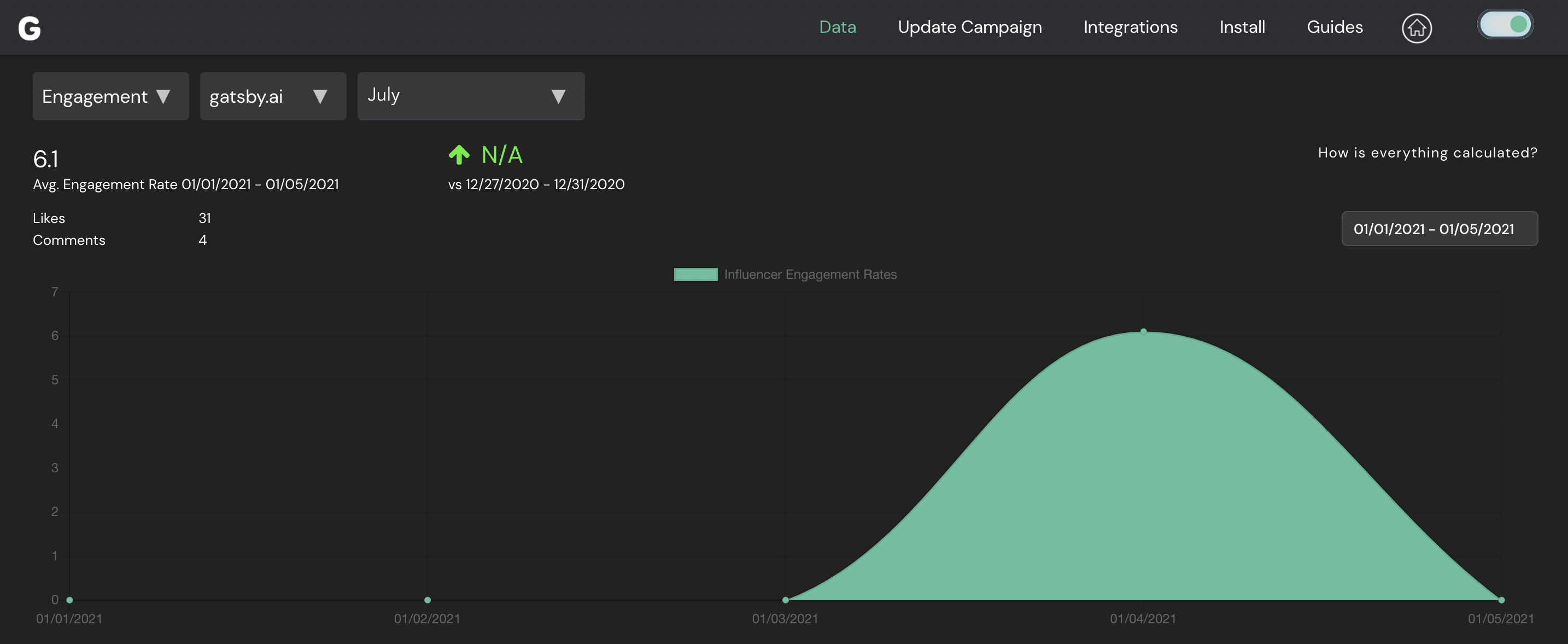 How to sync tags with Klaviyo
By default, all tags will automatically sync with Klaviyo as long as you have the Klaviyo integration in place. In Klaviyo you will see a new profile property for "Custom_Tags_Gatsby" which you can use in Segments and Flows.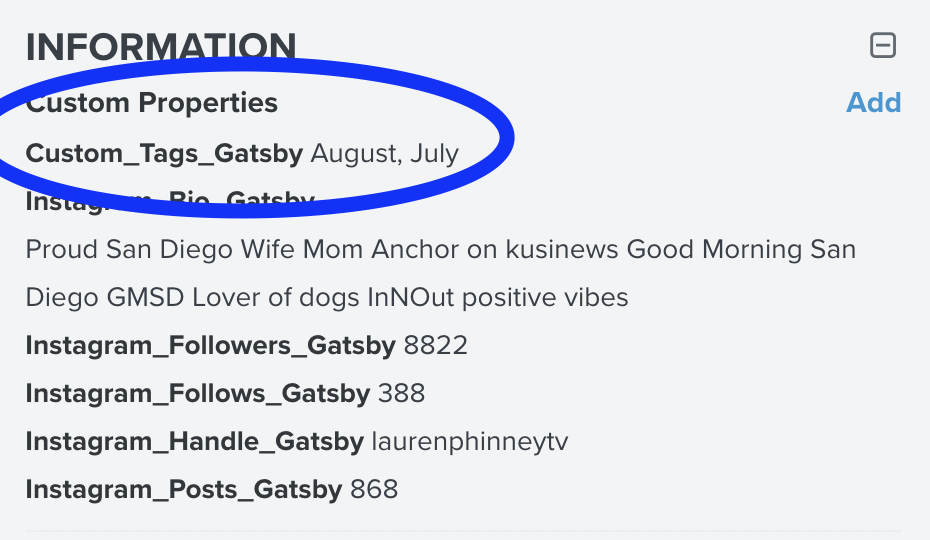 Setting up a Klaviyo Segment based on a Gatsby Tag:
Let us know if you have any questions.