With this integration, you can incorporate Instagram insights into your support prioritization and workflow automations in Gorgias.
Top Use Cases:
Give your support reps more customer insights when responding to tickets, like if the customer has evangelized & mentioned the brand on Instagram before, or if they have high potential to become an influencer for you.

Enabling reps to turn positive support experiences into influencer opportunities, ie: ask happy customers to share their experience on Instagram and track the media, engagement & reach that come from these interactions, as well as conversions from any thank you promo code they're given.

Automate influencer outreach and rewards when happy customers go on to mention the brand on media, including with Instagram DMs now through Gorgias.
Watch a 3 minute overview of the integration:
How to Connect
Watch this 1 minute video on connecting your Gatsby and Gorgias accounts:
Step 1: Navigate to your Integrations tab in Gatsby and scroll down to Gorgias: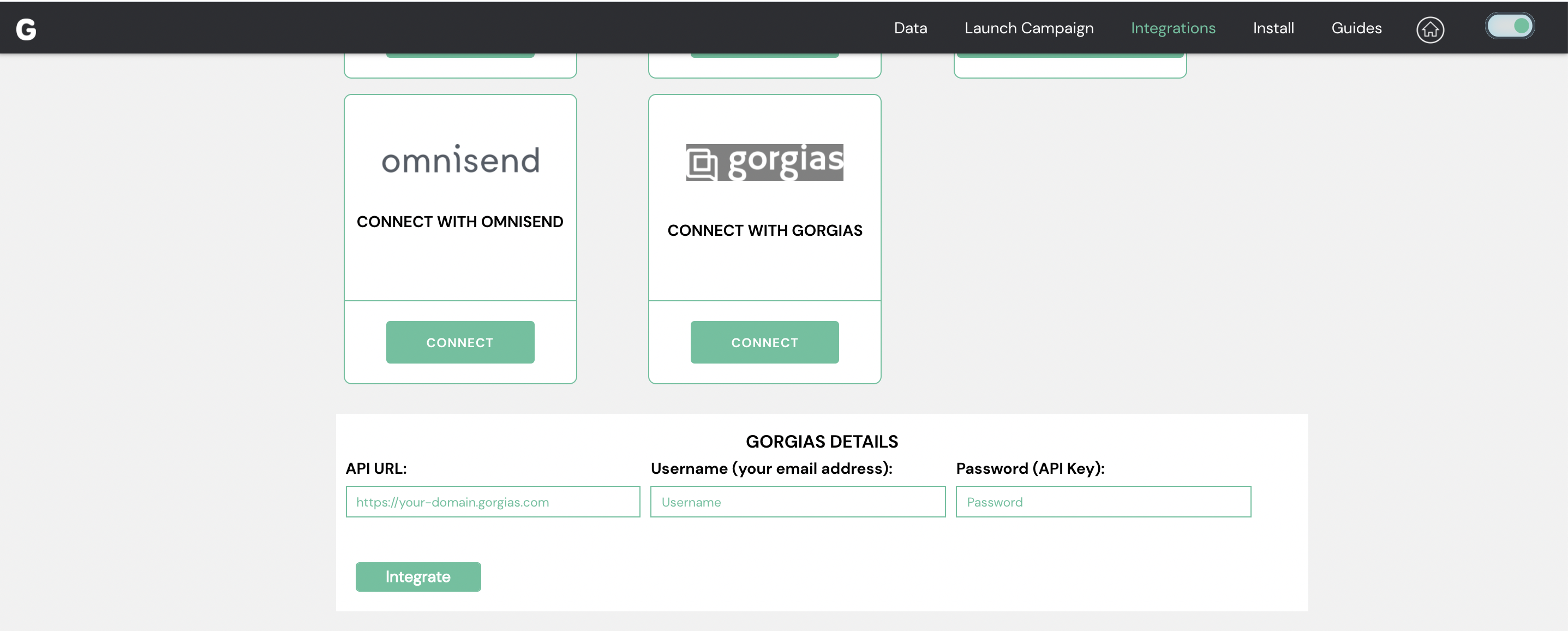 Step 2: Enter your login details into the prompts. To get your Password API key, go to Gorgias >> Your Profile >> REST API
NOTE: for the Base API URL, be sure to remove anything after the .com. (for example, delete the /api at the end)

That's it, now we can confirm everything is working correctly and update the widget settings in Gorgias to show the customers Instagram stats.
Step 3: Refresh an instagram profile for someone you have in your Gatsby Data Tab.

If you don't have any customers in Gatsby then simply add your own personal Instagram account to your Gatsby Data tab using the Import option and then mention your brand in a post from your Instagram account.
This should trigger a Mentioned You ticket to be created in Gorgias (can take up to 15 minutes, specifics here)
Step 4: Go into Gorgias >> Customers >> and select the customer you just "refreshed" in Gatsby and synced over to Gorgias. You should see their Instagram stats on the right side:

Step 5: Go into Gorgias >> Tickets and you should see the Mentioned You ticket for the Instagram Media you tested with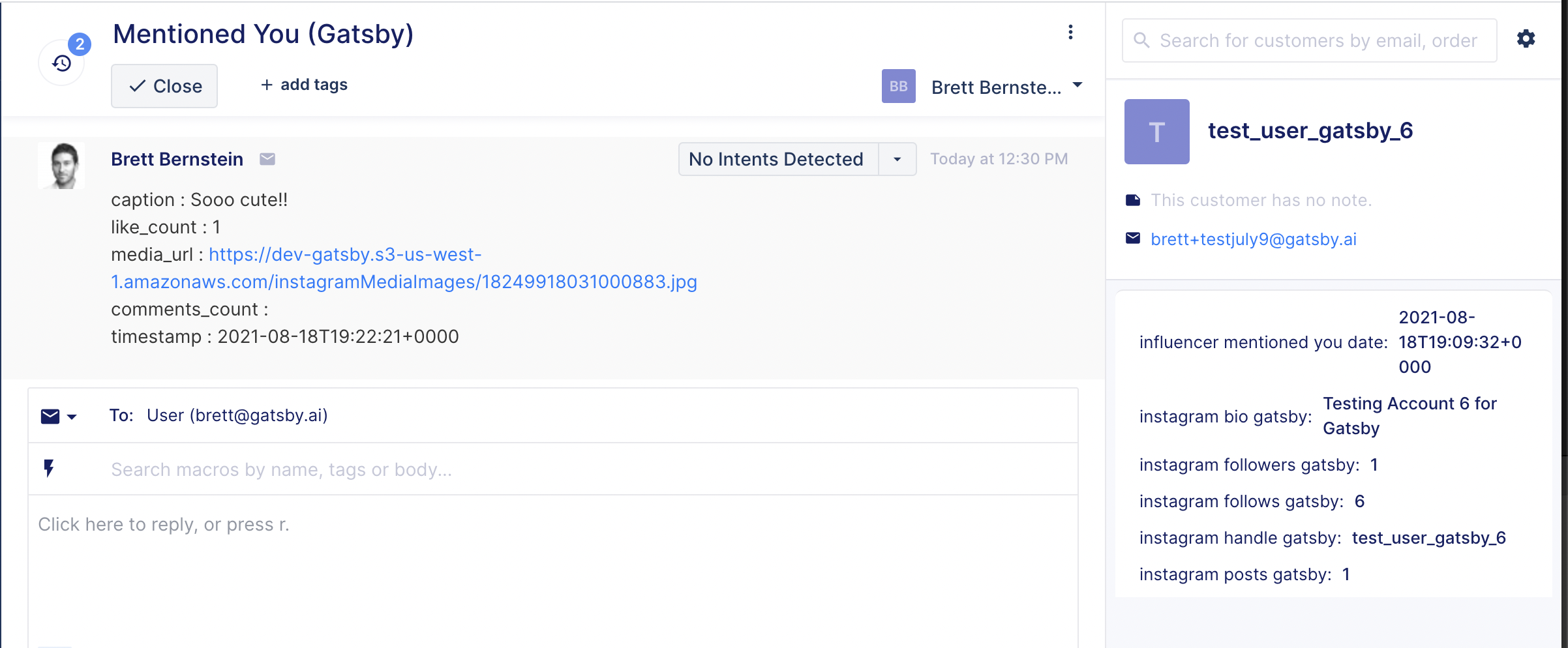 Step 6 (Optional): You can go into Gorgias Rules and create a rule for the Mentioned You events. Something like auto-assign those tickets to a specific agent or auto-close them, or even auto-respond with a thank you to your customer. For example"