Pick your first plan or update / downgrade to an existing plan
Note: if you need to simply add volume for additional community members, please contact support.
It's important to us that all our clients are on the right plan for their needs, whether that be a higher plan, or a lower one.
You can quickly and easily make plan changes in the app itself, whether you set up your payments through the Shopify App Store or with a credit card.
---
Step 1:
Login to your Gatsby account (via shopify app or direct login page)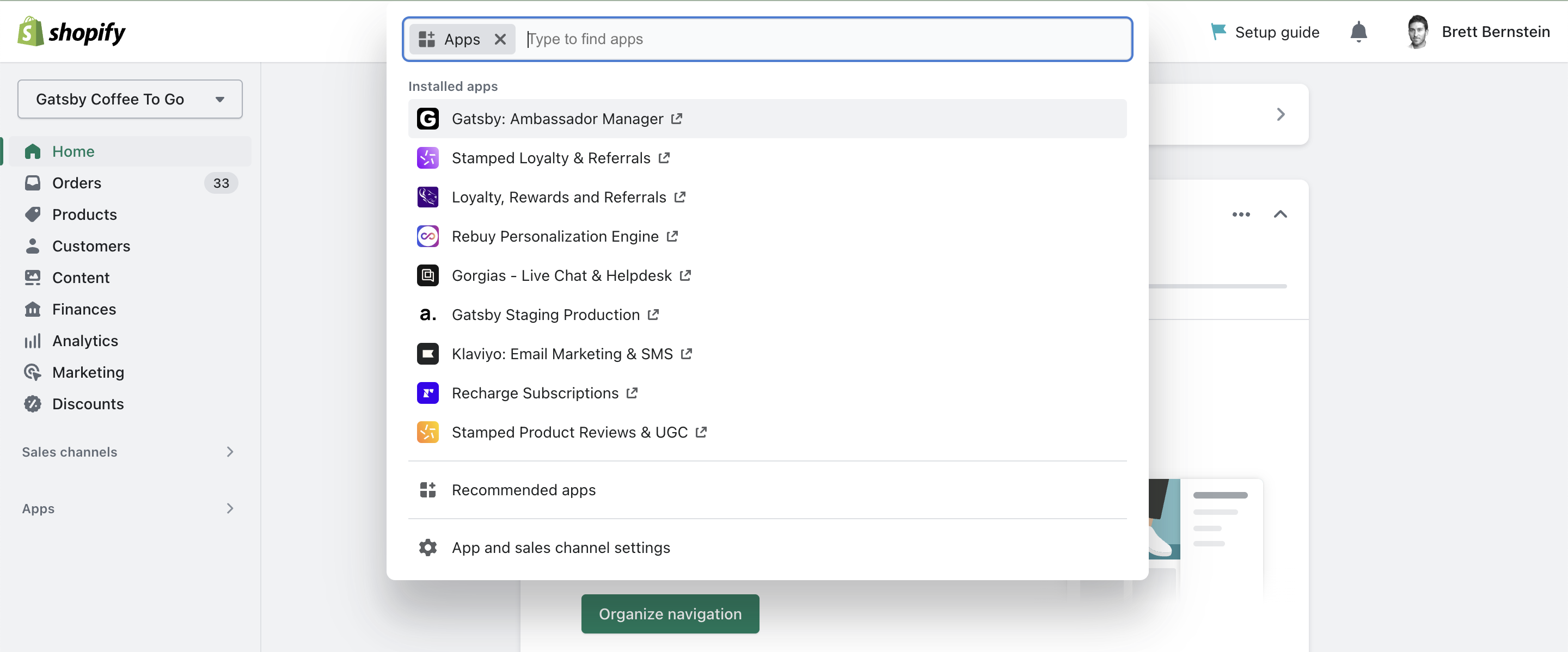 ---
Step 2:
Hover over the profile icon in Gatsby, top right, and click Settings:

---
Step 3:
Navigate to the Billing tab, and select the plan you would like to start with, or change into: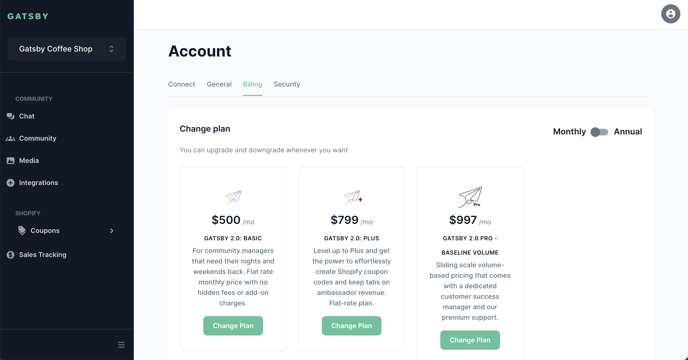 ---
Step 4:
Click the green button to choose your plan, follow the steps to edit payment details.
Depending on how you created your account, you will be taken to either a Shopify Billing page or you will see a credit card form powered by Stripe.
This is how it looks if you're on our Shopify App:

This is how it looks if you're paying using a credit card (powered by Stripe):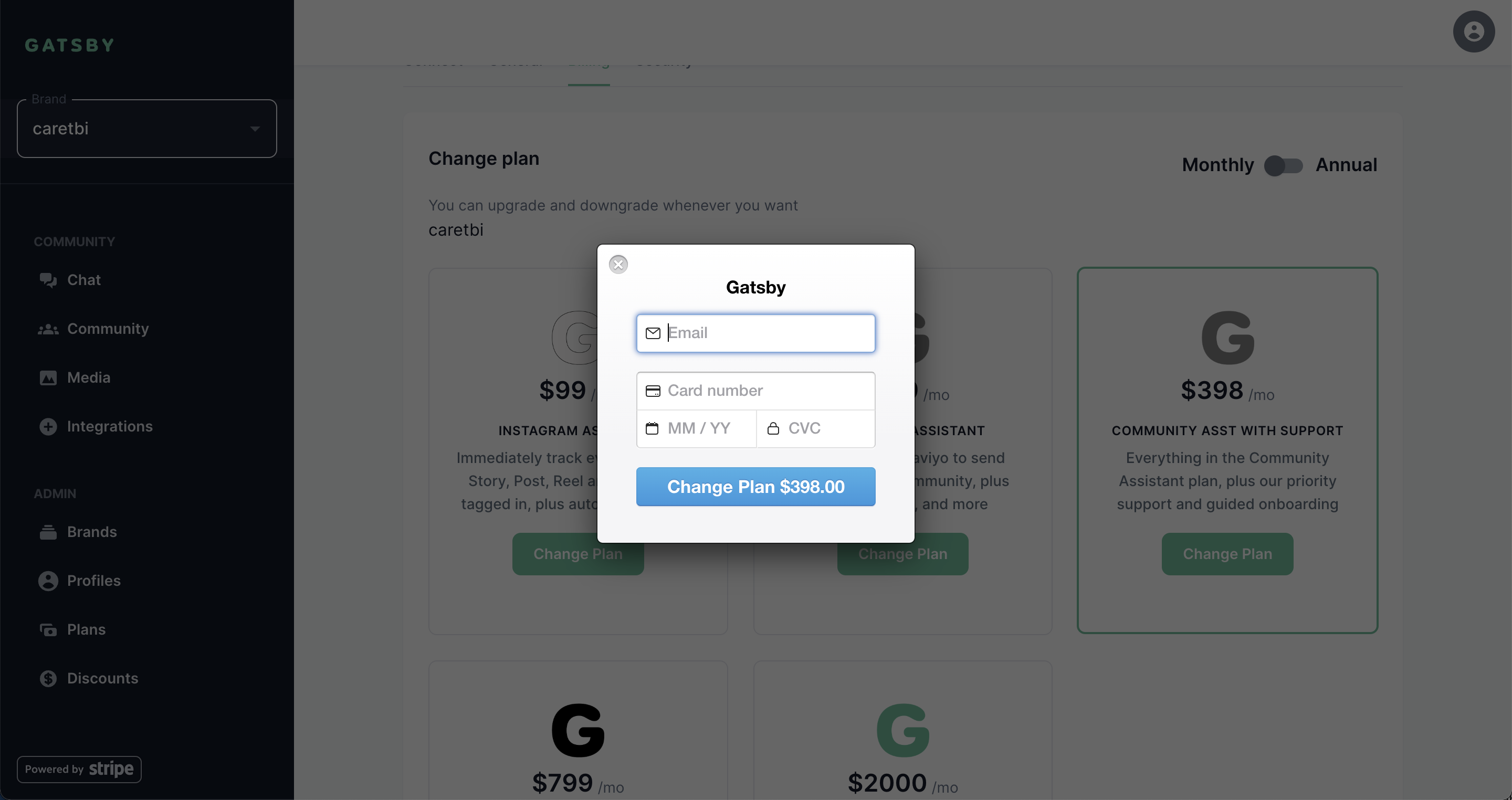 ---
Important Notes:
If you are looking to add more community members to your existing plan, please contact Gatsby support. It's quick and easy to do, but not available for self-service in the app.
If you are on a Special Plan or Enterprise, you will need to contact Gatsby support

for help changing your plan.
---
That's it! If you have any questions, please don't hesitate to open a support ticket with us and we'll get back to you as quickly as possible. Thanks!