Collect Instagram and TikTok handles in your Attentive forms and trigger Journey's with your profile insights and mention events that sync back to Attentive in real-time
To start please watch this 4 minute video that walks through the steps:
Step 1: Create Attentive Form for Instagram & TikTok handles
For now, your Attentive Rep will handle creating the custom fields for Instagram and TikTok for you.
Simply ask them to add those fields for you and to provide you with access to the Gatsby Beta app, then continue to Step 2.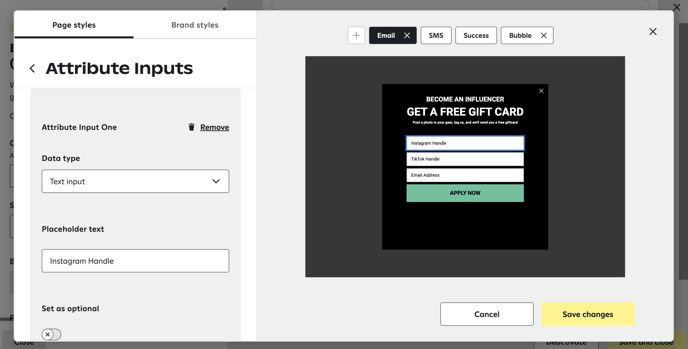 Step 2: Integrate via API Key (beta process)
Once you get access to the Gatsby app Beta from your Attentive rep, open up Gatsby and Attentive.
In Gatsby, click on the Integrations tab >> scroll down to Attentive >> click Connect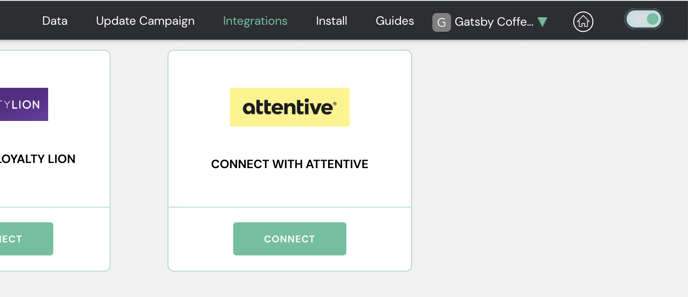 A box will appear to enter the following details:

The Signup Source ID is from the Attentive Form you made in Step 1
(for example it was 274763 in my form)

The API key comes from the opening the Gatsby app in Attentive >> Settings and scrolling down until you see API key on the bottom. You can click Regenerate: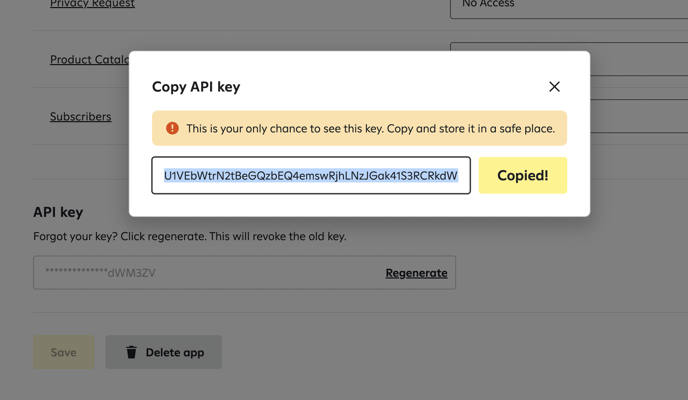 Once both those fields are copied into Gatsby, click Integrate and you'll be connected.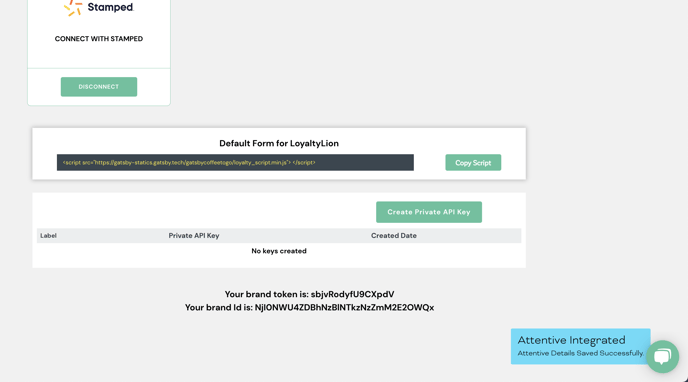 New subscribers that come through your Attentive form will now flow to Gatsby, and Gatsby will sync their social insights and media tracking back to their profiles in Attentive.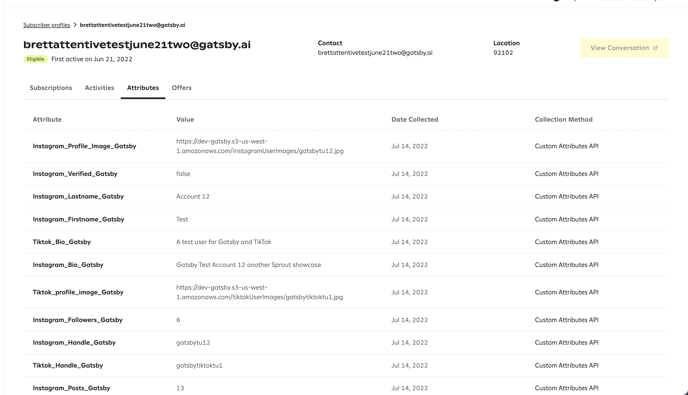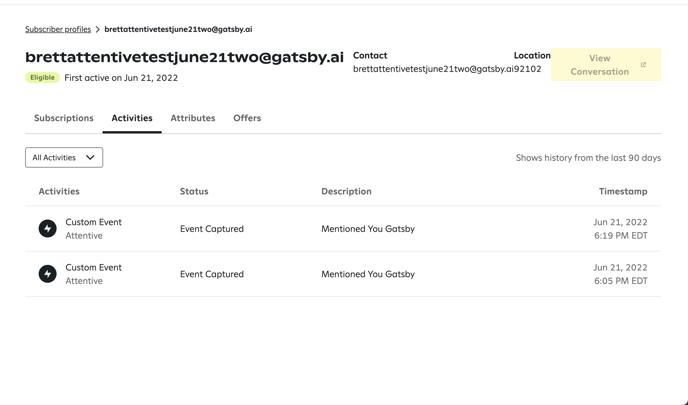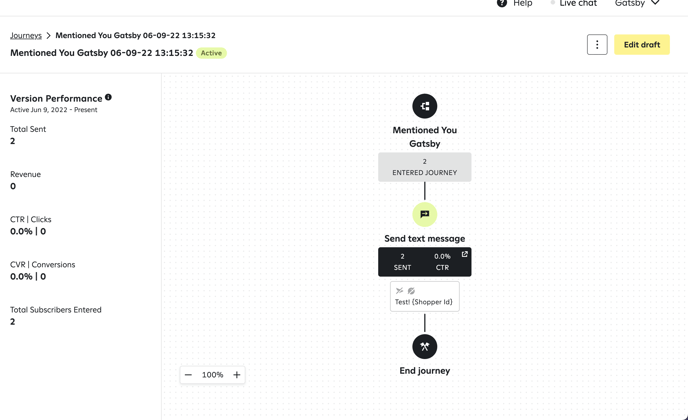 Please let us know if you have any questions. This doc will be updated soon with our public app details.