Installing Gatsby on Wordpress / WooCommerce is easy, no developer required.
Step 1: Go to the Installation tab in Gatsby and download the WooCommerce plugin (or just click here to download it)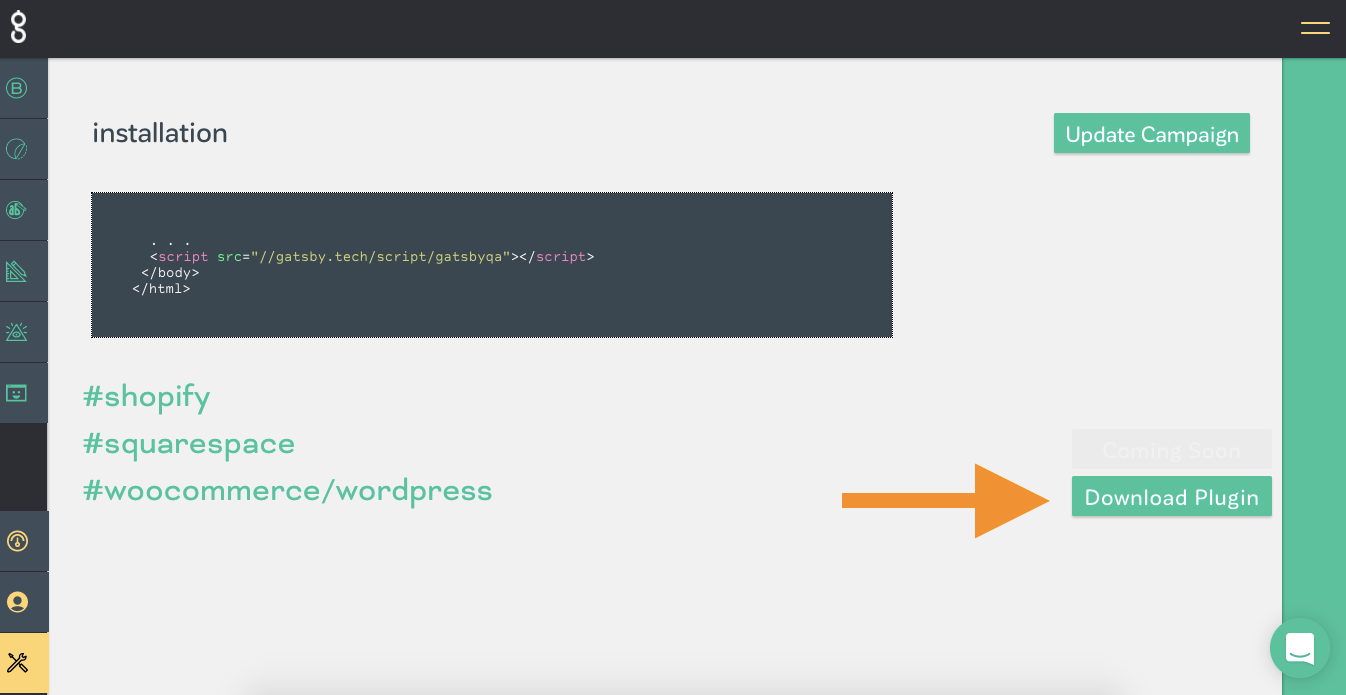 Step 2: Open Wordpress >> Plugins >> Add New Plugin
Step 3: Choose the .zip file you just downloaded from Gatsby

Step 4: After the plugin is downloaded, click "Activate" and look for a new tab to appear on your Wordpress navigation pane called "Gatsby"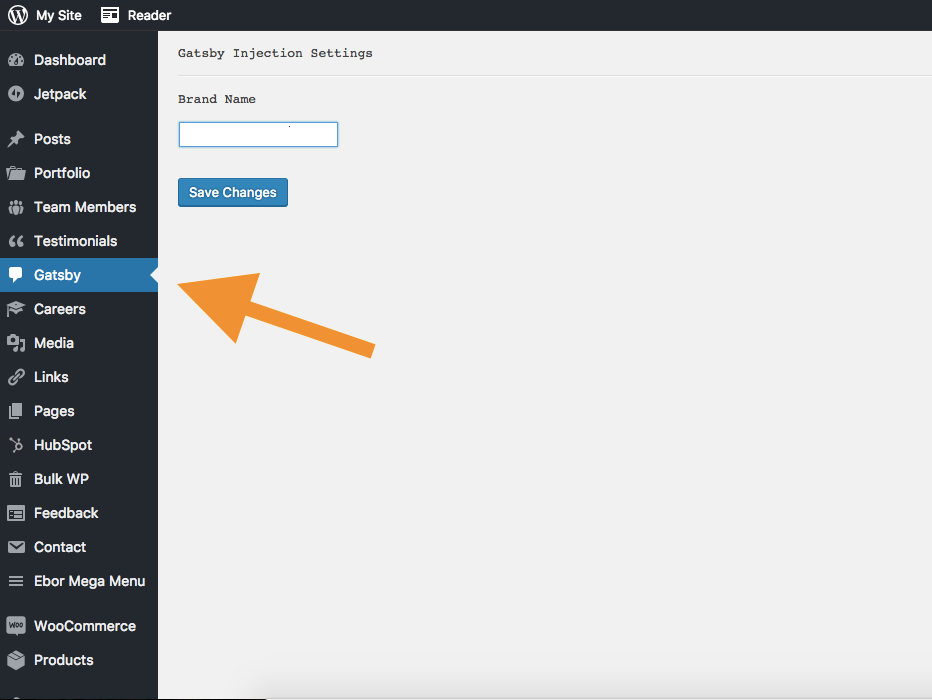 Step 5: Enter your brand name in the field, all lowercase and 1 word, and click "Save"
PRO TIP: You can find your exact brand name by copying the end of your Gatsby script, ie:
After you click Save, your button should appear on you site. If it's not, make sure you press the "Launch Campaign" button in your Gatsby portal.