Installing Gatsby on Squarespace is as easy as copying & pasting into the footer section. The steps are as follows:
Go to the Installation page in Gatsby: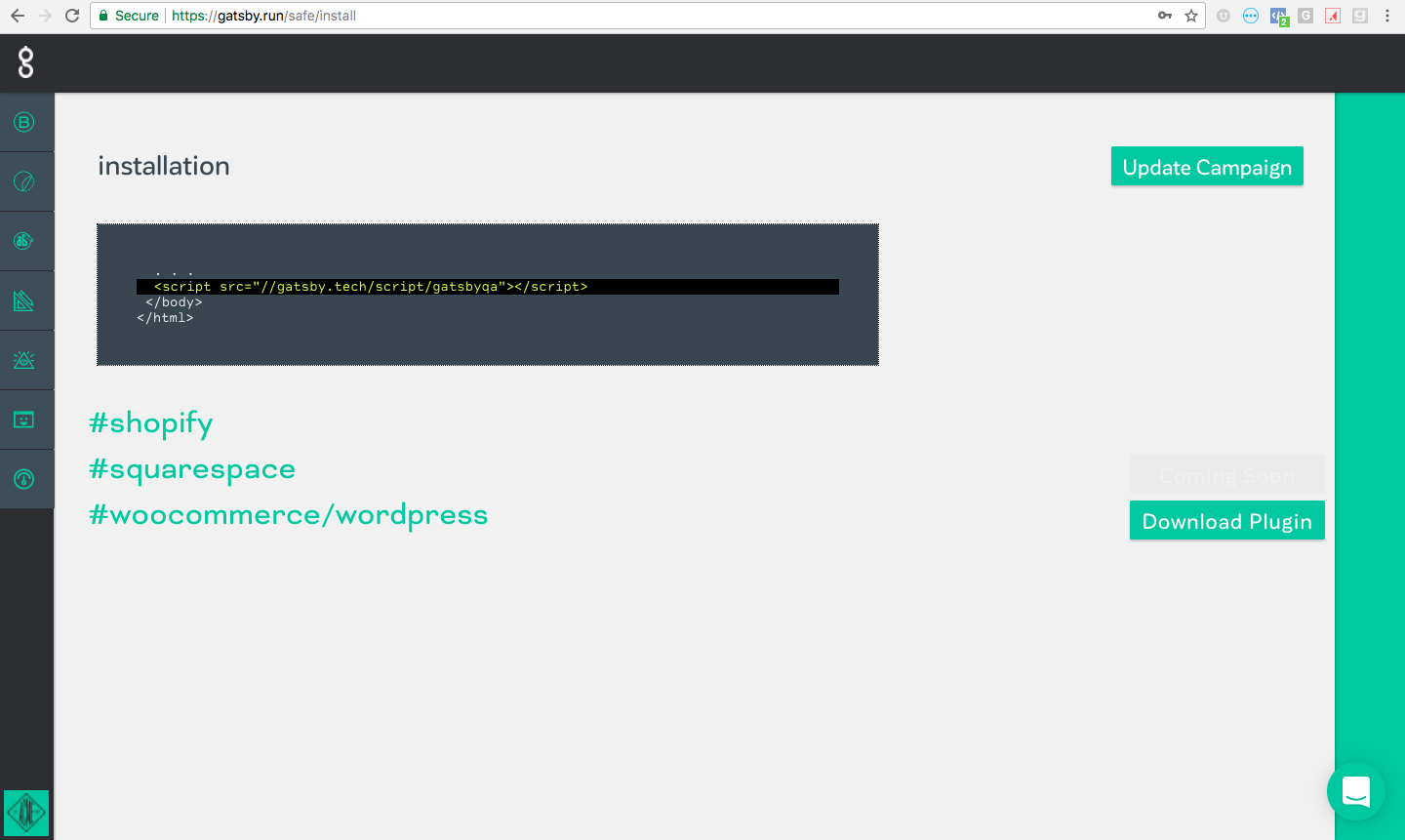 Click down in the black box to copy the script into your mouse.
Then head into Squarespace >> Settings >> Advanced >> Code Injector >> paste script in the Footer.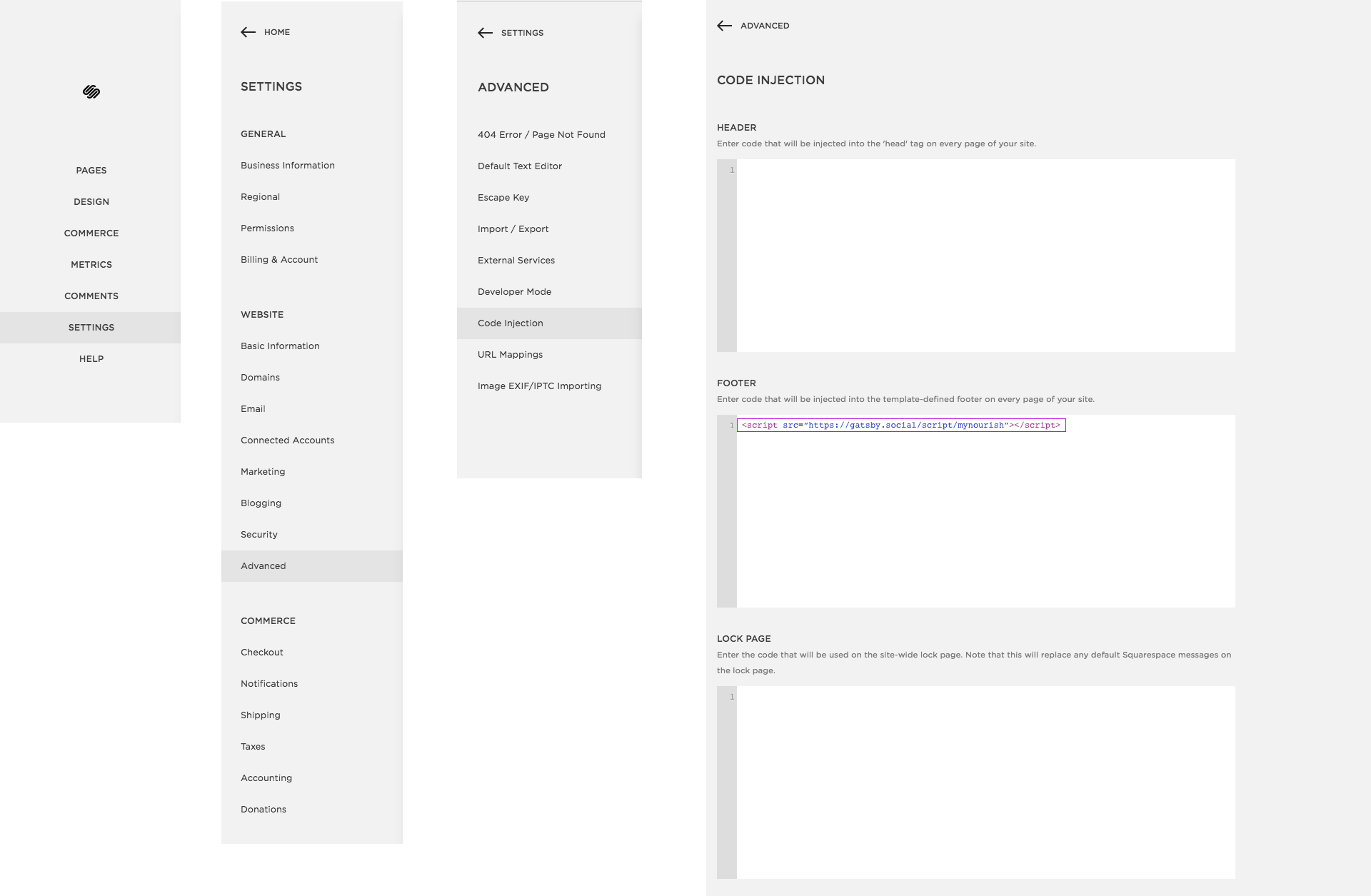 That's it, press Save.
If you're button is not showing up on your website, make sure you clicked the "Launch Campaign" button within the Gatsby Brand Portal.
Let us know if you have any questions!