Set up rules to auto-respond to Story mentions. Can send different replies based on follower size, if they follow you and more!
Step 1: Create Auto-Reply
Log into Gatsby via the Shopify app or here >> click Chat (left pane) >> Create New Auto-Reply >> Choose Story Mention

Step 2: Fill out the details
The "template" is the message you'll DM the person when they tag you in their Story

Step 3: Add Filters
Should a person have a certain follower size in order to receive the reply?

Other filters you can include:
Is the user verified on Instagram?
Does your brand follow this handle?
Does this handle follow your brand?
Step 4: Decide on duplicate replies?
Should the same person receive this reply after every mention or only once?
If each person should receive this auto-reply only 1-time max, then leave this switch off

Step 5: Set it live
Set it live by toggling the Enable switch to "On" and pressing Save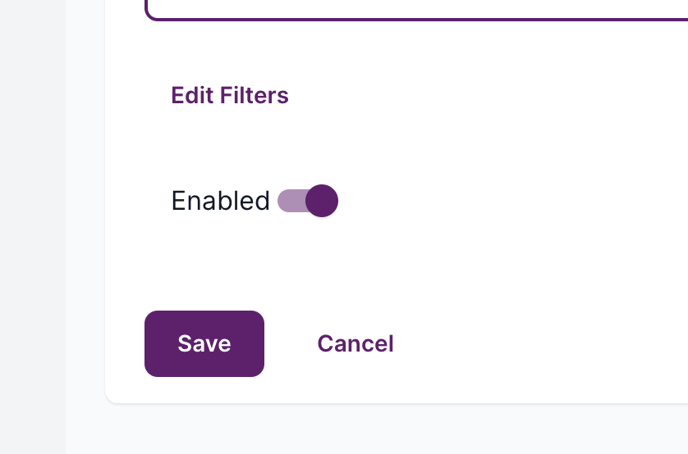 Step 6: Test
Test by publishing an Instagram Story and confirming you receive the DM auto-reply about 10 seconds later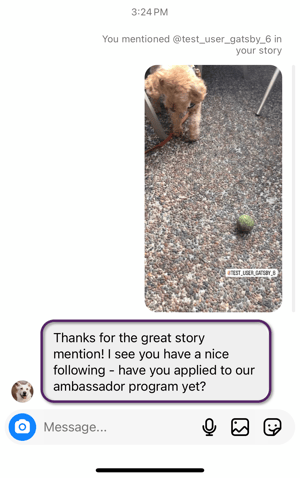 DM shown above was automatically sent out by your Instagram account to the user as a thanks for the mention.